Mar 27 2008
Need some entertainment at your next event? Here are some of the other performing groups CCB members are involved in.
If you're a CCB member who would like your ensemble to be listed, send a photo, brief description and your group's contact info to Leigh Hedger.
Schulhaus 4 + 3 Dixieland Band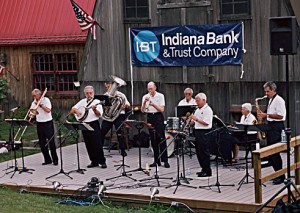 The seven members play clarinet, trumpet, trombone, banjo, piano, bass and drums, plus some vocals.
Contact: Steve McGrew
(812) 522-3337
mcgrews@yahoo.com
Schulhaus 4 + 3 Bavarian Band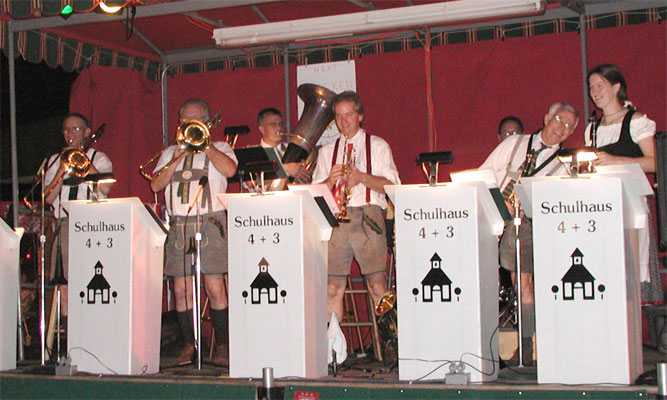 Plays traditional German biergarten music.
Contact: Steve McGrew
(812) 522-3337
mcgrews@yahoo.com
Windstrings 4
This chamber music group plays a variety of standards and originals, ideal for dinner music, receptions or happy hours.
Instruments: piano, acoustic guitar, flute and clarinet.
Contact: Steve McGrew
(812) 522-3337
mcgrews@yahoo.com
Bassoon Trio
A bassoon trio of Jennifer Thayer, Bruce Davison and Louise Hillery is available to play programs of five to 30 minutes for any group interested in the unique sound of these unusual instruments.
Repertoire: ragtime, Elvis, showtunes, classical.
No charge.
Contact: Louise Hillery
(812) 378-3610
lhillery@sbcglobal.net
Elements of Jazz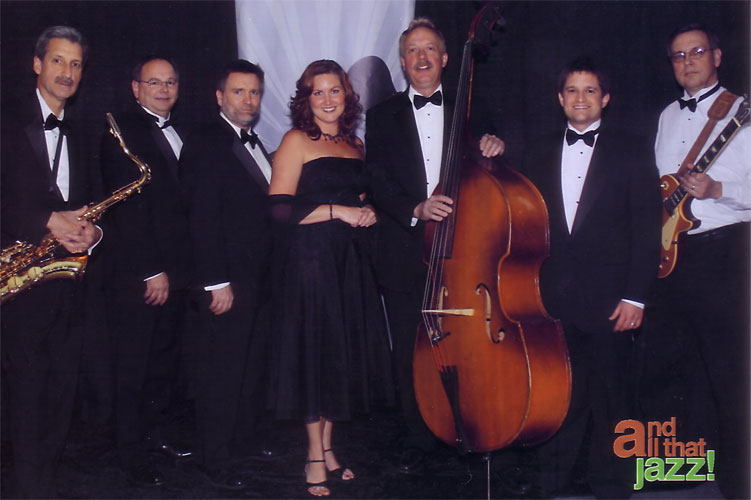 This jazz combo consists of five members and two outstanding vocalists who perform smooth jazz, blues, standards and pop musical numbers. This group is perfect for corporation parties, birthday parties, concerts, dances and dinner music.
Contact: Ron Duncan
(812) 521-6177
rduncan@cinergymetro.net
Sounds of Dreams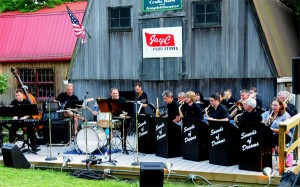 This traditional 17-piece big band performs music from Glenn Miller, Stan Kenton, Duke Ellington and more. With the addition of three talented vocalists, music from Frank Sinatra, Bobby Darrin, Doris Day, Peggy Lee and others can be added to any event.
Sounds of Dreams has performed at the Indiana Roof Ballroom, Fountain Square Theater in Indianapolis and several locations throughout southern Indiana. If you have a corporate party, dance or concert setting and you want great entertainment, this is the group.
Contact: Ron Duncan
(812) 521-6177
rduncan@cinergymetro.net
2 Responses to "Ensembles"
#

Dick Parman

on 22 Aug 2008 at 9:35 am

http://www.soinart.com/fnl.html has a photo of Schoolhouse 4+3 Dixieland you can copy and paste. Great job on Website!
Dick

[…] Columbus City Band's "Sounds of the Season and Christmas Classics" […]
Leave a Reply