Aug 25 2017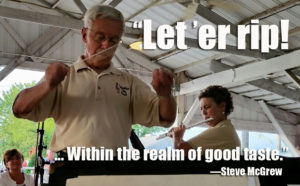 Yep, it's that time again.
Rehearsals resume Monday, Aug. 28, at 7 p.m. sharp! We'll be working quickly to prepare for our first concert of the season, Sunday, Oct. 1.
If you know of anyone possibly interested in joining the band, it's a good time for them to come on in. Drag them with you Monday, or you can share with them the details from our Membership page.